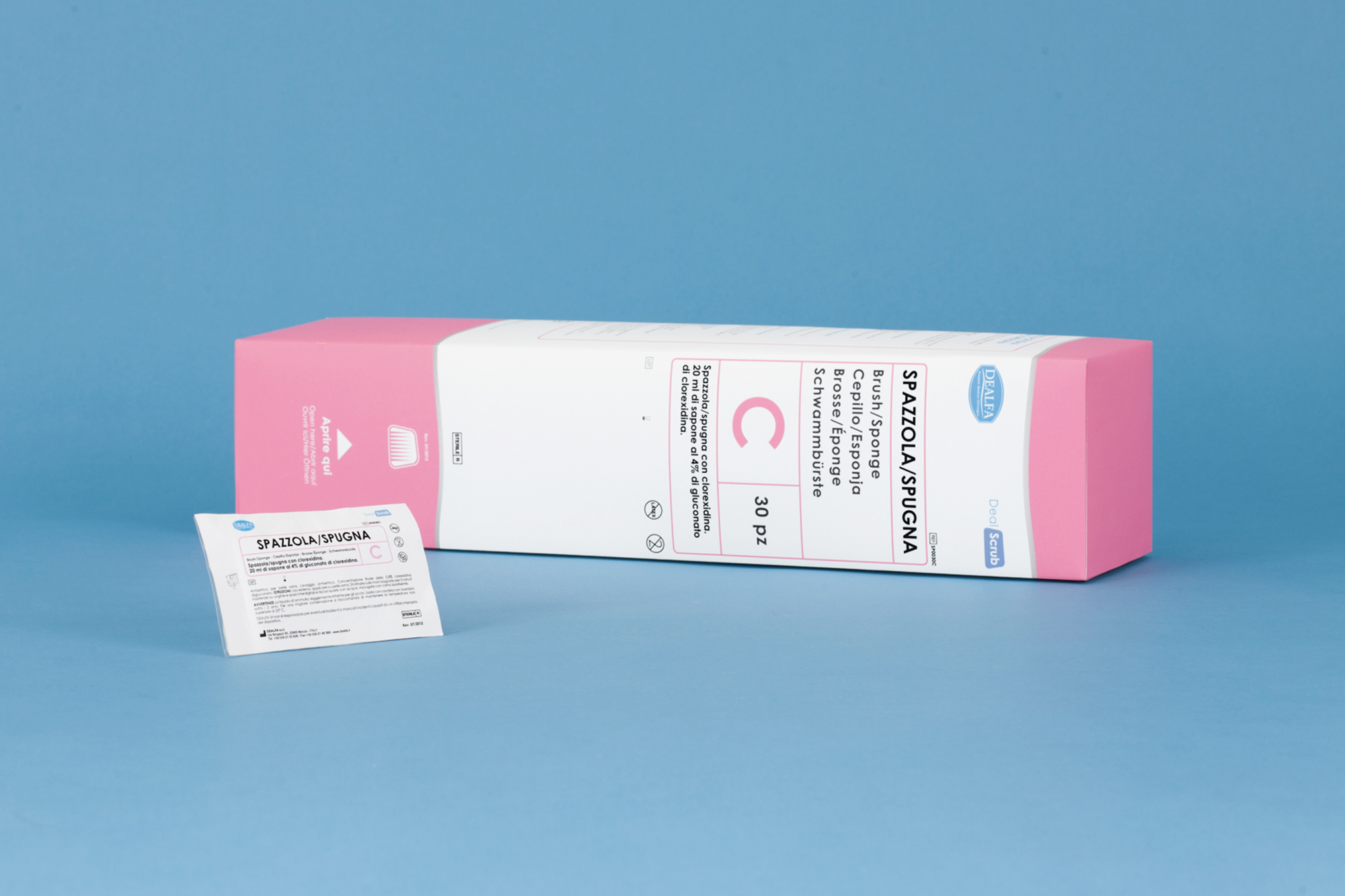 Sponge brush with chlorhexidine.
Disposable flexible toothbrush with net nail stylus and sponge stuffed with 20 ml of Clorexidine Glycine Disinfectant Cleansing Solution.

Description:
Device for the cleaning, cleaning and disinfection of the hands of the healthcare staff in the operating rooms.
Use the sponge part to distribute the usual antiseptic solution on the wet skin surface.
Rub the skin of hands and forearms with special attention to interdigital areas for about 5 minutes.
Then, with the plastic bristles, insist under nails and interdigital spaces and, for a thorough cleaning, use the nail polish that may be contained in the package.
Rinse plenty of hands and forearms with running water and throw the brush after use, placing it in accordance with the laws in force.
Sterilization:
The device is packaged in a suitable microbiologically controlled environment, using methods and processes validated in accordance with current regulations, Directive 93/42 / EEC and sterilized with ethylene oxide according to ISO 11135.
Methods of production:
Cutting the plastic support, sponge cutting, assembly, sponge filling and product padding.
Packaging.
Insertion, if required, of the net nail polish.
Intended use:
The product is a Medical Surgery Presbytery (P.M.C.).
Line: DealScrub – LATEX FREE
Table title:
Cloroxidine Toothbrush.
Notes – typologies:
Chloroxidine toothpaste in a 100 pcs dispenser.
Chorexidine toothpaste in 30 pcs dispenser.
Product customization availability.