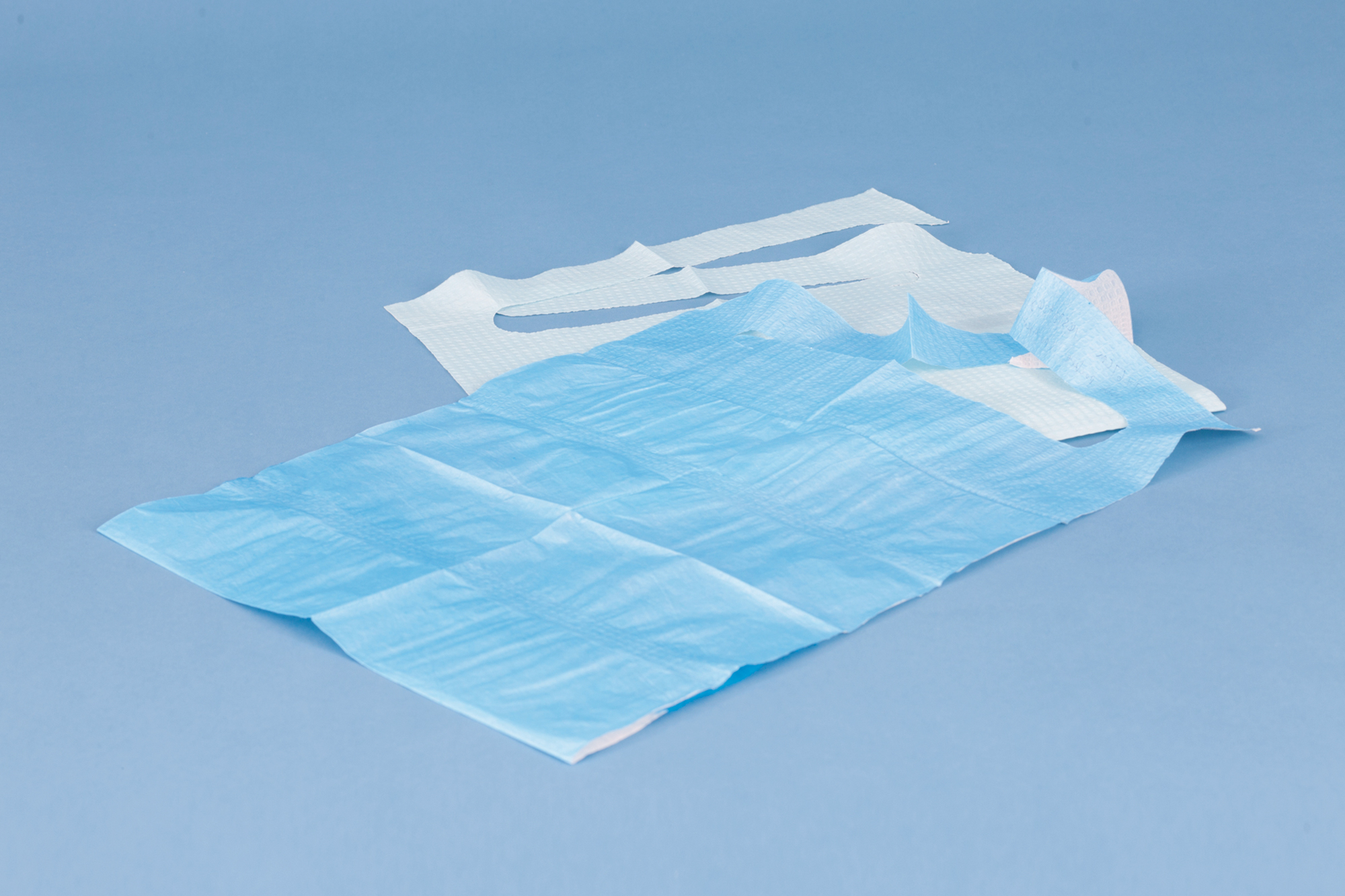 Measurements:
40cm. x 70cm.
38cm. x 54cm.
Disposable bib
Polyurethane bib with pocket.

Description:
Non-sterile device to be used for all people who temporarily or permanently experience difficulties during the nutrition stages, thus avoiding soiling clothes or linens.
Absorbent, totally waterproof, lightweight, hygienic and economical.
Equipped with a picking pocket.
Sterilization:
The device can be sterilized after suitable packaging in a microbiologically controlled environment, using methods and processes validated in accordance with current regulations.
The device is compatible with the main sterilization methods: steam (ISO 17665), ethylene oxide (ISO 11135) and ionizing radiation (ISO 11137).
Methods of production:
Cut-to-length components to get the gag.
Pair of absorbent TNT material and waterproof polyester film.
Welding the bend at the bottom of the base to form the pocket.
Engraving of the upper part of the gag to form the tie on the back of the neck, necessary to tie the gag to the patient.
Inspection for quality control.
Packaging.
Intended use:
Non-invasive surgical device in Class I.
Brand: CE – Line: DealClear – LATEX FREE
Table title:
Bargain with pocket.
Note:
Product customization availability.