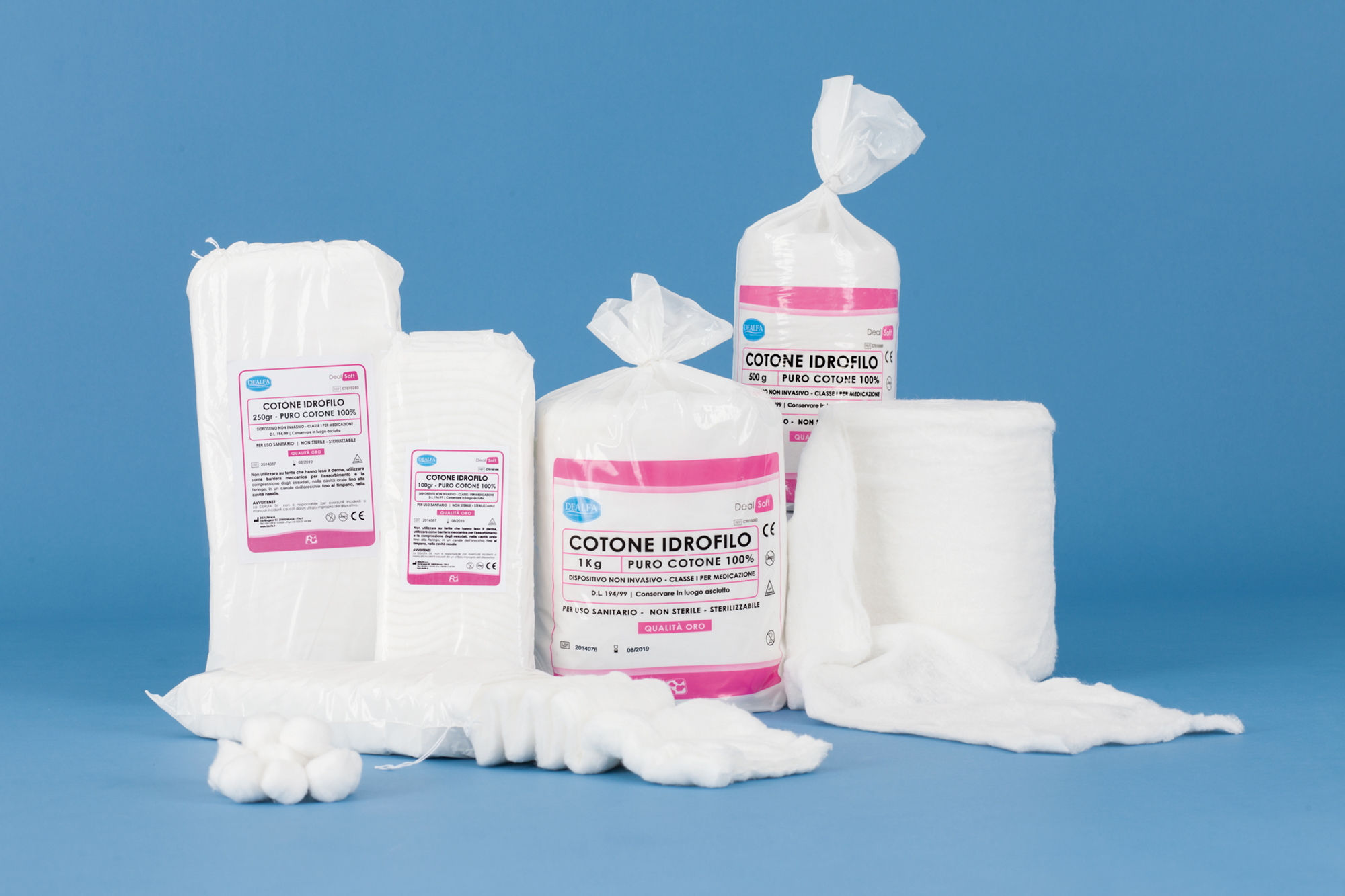 Measurements:
1 kg of rolled hydrophilic cotton, 500 g.
250 grams, 100 grams, 50 grams cotton yarn cotton.
Cotton woolen cotton yarn
Cotton woolen cotton.
Cotton woolen cotton. 100% pure cotton. Not sterile.

Description:
Cotton is produced in compliance with the essential safety requirements listed in Annex 1 of the European Pharmacopoeia Ed., Directive 93/42 / EEC transposed in Italy with D. Lgs.vo no. 46 of 27.02.1997, UNI EN 14079.
Cotton is intended for use primarily for patient cleansing, cleaning or applying disinfectants or medicines to wounds that have not damaged the dermis.
It is available in Zig Zag, rolled and wrapped, in different types of weights.
It is packed in recyclable polypropylene bags.
Sterilization:
The device can be sterilized after suitable packaging in a microbiologically controlled environment, using methods and processes validated in accordance with current regulations.
The device is compatible with the main sterilization methods: steam (ISO 17665), ethylene oxide (ISO 11135) and ionizing radiation (ISO 11137).
Methods of production:
Bleaching, combing, carding and faldading.
Inspection for quality control.
Packaging and packaging.
Intended use:
Non-invasive surgical device in Class I.
Brand: CE – Line: DealSoft – LATEX FREE
Table title:
Cotton woolen cotton.
Note:
Product customization availability.