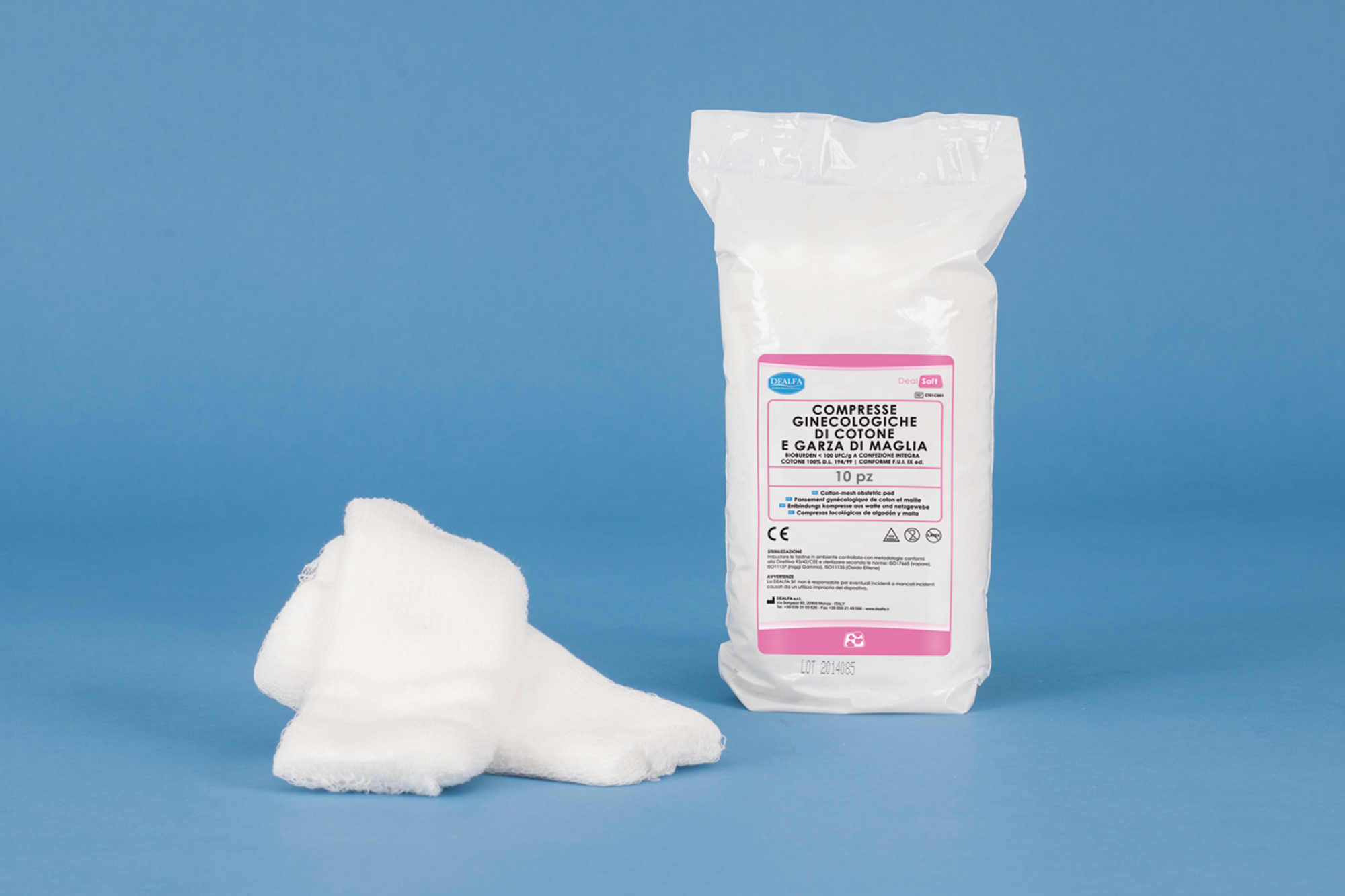 Absorbing lids in gauze and cotton.
Absorbing lids in gauze and hydrophilic cotton. 100% pure cotton. Not sterile.

Description:
The brackets are manufactured in compliance with the essential safety requirements set out in Annex 1 of the European Pharmacopoeia Ed., Directive 93/42 / EEC transposed in Italy with D. Lgs.vo no. 46 of 27.02.1997, UNI EN 14079.
The pillars are mainly used as a disposable and temporary use gynecological swab, as a mechanical barrier for compression and the absorption of exudates.
It is packed in recyclable polypropylene bags.
Sterilization:
The device can be sterilized after suitable packaging in a microbiologically controlled environment, using methods and processes validated in accordance with current regulations.
The device is compatible with the main sterilization methods: steam (ISO 17665), ethylene oxide (ISO 11135) and ionizing radiation (ISO 11137).
Methods of production:
Bleaching, combing, carding, hacking and cutting.
Wrap the cotton swab in a piece of hydrophilic gauze or knit cut to size.
Inspection for quality control.
Packaging.
Intended use:
Non-invasive surgical device in Class I.
Brand: CE – Line: DealSoft – LATEX FREE
Table title:
Non sterile gynecological limbs.
Notes – typologies:
Gynecological braces in mesh and cotton gauze 8 cm x 20 cm.
Gynecological gowns in hydrophilic gauze and cotton 8 cm x 20 cm.
Product customization availability.